Explosion-proof thermocouple introduction:
1. Explosion-proof thermocouple application
Explosion-proof thermocouple is usually used with display instrument, recording instrument and electronic calculation.Direct measurement of liquid, vapor and gaseous media and solid surface temperatures in the range of 0°C to 1300°C in the presence of hydrocarbon and other explosives at the production site.
2. The characteristics of Explosion-proof thermocouple
· various explosion-proof forms with good explosion-proof performance;
· pressure spring type temperature sensor with good anti-vibration performance;
· large temperature measurement range;
· high mechanical strength, good pressure resistance;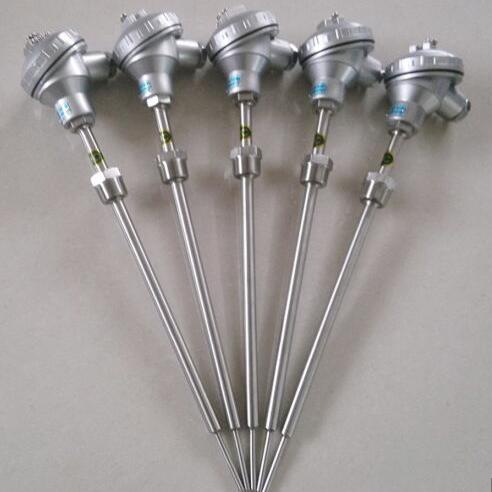 3. How does Explosion-proof thermocouple work
Explosion-proof thermocouple flame-proof principle is to use the clearance, design has enough strength of the junction box, and other components, all will produce a spark, arc and dangerous parts are sealed in the junction box cavity temperature, when the explosion cavity, can remove from heat and cooling by joint clearance, made after the explosion flame temperature and not reach outside the cavity, flame-proof thereby.

4. Explosion-proof thermocouple Main technical parameters
Product execution standard
IEC584
EC1515
GB/T16839-1997
JB/T5518-91
GB3836
5. Explosion-proof thermocouple room temperature insulation resistance
Thermocouple in the environmental temperature is 20 + 15 ° C, relative humidity is not more than 80%, test voltage for 500 + 50 v (dc) electrode and > 1000 Ω insulation resistance between the outer casing.